Special support for the Speech Contest of the Schools for the Blind
87th National Speech Contest for Students of Schools for the Blind and Visually Impaired
The National Speech Contest for Students of Schools for the Blind and Visually Impaired, an annual competition for which Sumitomo Group Public Affairs Committee has been a special sponsor since 2003, was held on October 5, 2018, at CORASSE Fukushima in Fukushima City, Fukushima Prefecture.
The speech contest, which has a long, distinguished history going all the way back to its inception in 1928, marked its 87th anniversary this year. In their excellent speeches, the nine finalists whose ages range from 14 to 56, selected from seven regions covering Japan, discussed their challenges and aspirations, as well as what motivates them in their quest to fulfill their great potential as valued members of society.
Mr. Ryosuke Abe won the first prize in this year's contest with the speech titled "Because I Am Visually Impaired…" He is a first-year student in the senior high school department at Osaka Prefectural Osaka-minami Support School for the Visually Impaired where he is studying judo therapy. At a floor volleyball competition for the visually impaired, just as the first match was about to start, a player in the opposing team who was causing a delay exclaimed: "Go easy on me because I am visually impaired!" These words were etched in Mr. Abe's mind. Unable to forget what he had heard and mindful of the feelings that had prompted the man's outburst, he resolved that henceforth he would neither use his disability as an excuse nor take the kindness of others for granted.
The Sumitomo Group Public Affairs Committee's activities are inspired by the Group message, "Passing important values from people to people." We relish the opportunity to contribute to the success of this contest in bringing the words and example of these life-affirming inspirational individuals to the attention of the wide audience they so richly deserve.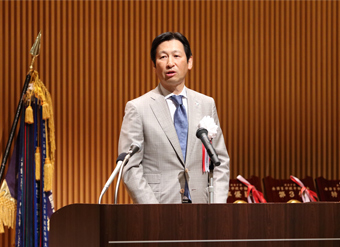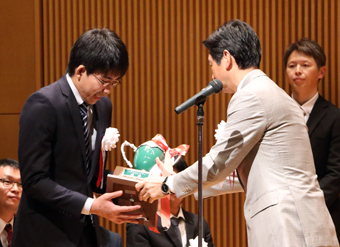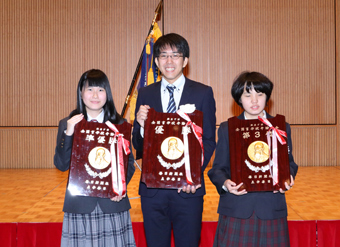 Click to read the speech.